Good luck Golden Horseshoe participants.
Free afterschool tutoring Raleigh County Schools is happy to announce opportunities for students across the county to receive free afterschool tutoring. These services are made possible through Extended Program grants and provided by your child's home school certified teachers. Tutoring services may include… · In person one-on-one or small group - core content academic sessions · In person one-on-one or small group - critical school success tutoring sessions for items such as (organization skills, technology skills, study skills, test taking tips, etc.) · In person one-on-one or small group - enrichment support (high stakes test prep SAT, ACT, etc., academic fairs, college/job readiness preparation, etc.) Please contact your child's school for details on scheduling tutoring services. Not all schools offer after school services or services in all areas.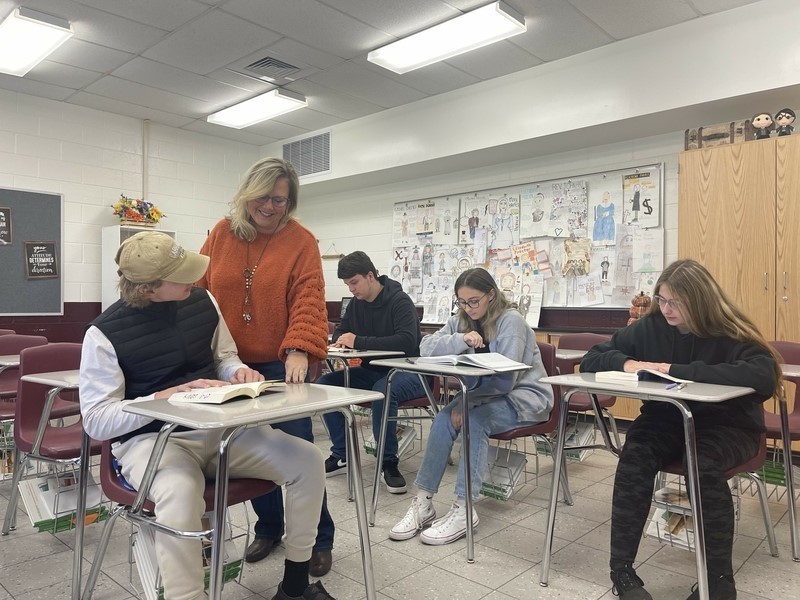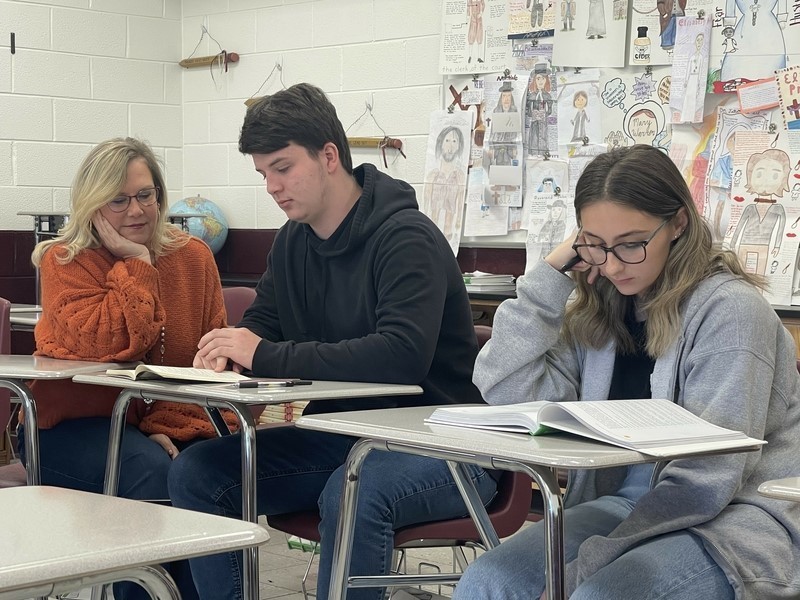 Next week, September 19-23, Beckley Stratton will be having Spirit Week! Please see the attached photo for a description of each day. We are so excited to get to have a fun filled week and show our Bulldog Pride!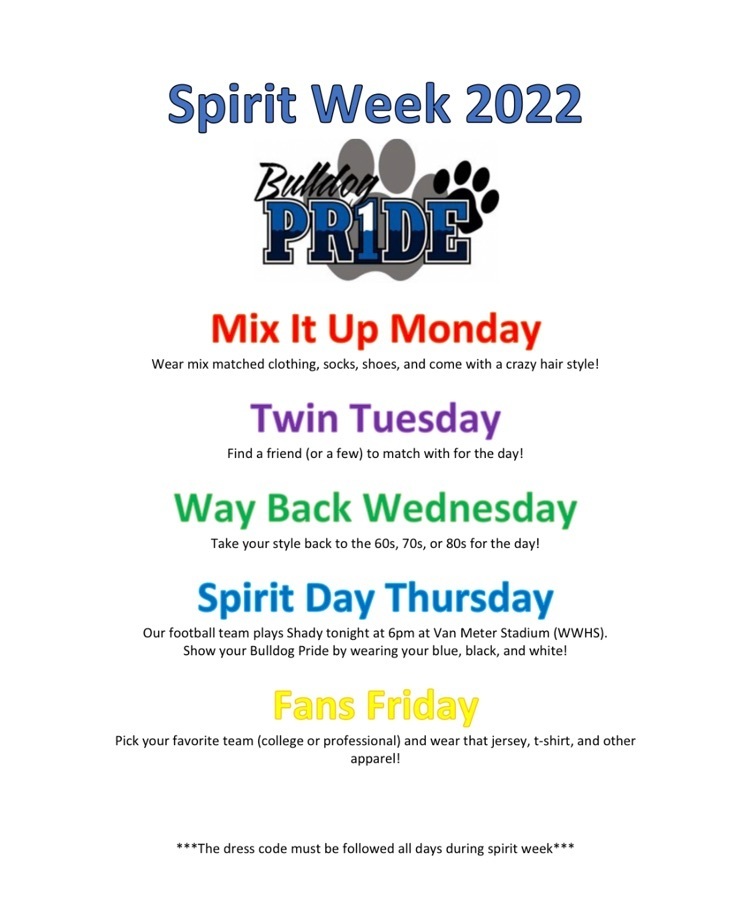 WVU SCIENCE ADVENTURE CAMP (6th Grade Summit Bechtel Field Trip) Please go to or click on the link to fill out the waiver for Rock Climbing at ACE. You will need to use the Reservation # and the Group #:
https://aceraft.com/online-waiver/
Reservation #: 289617 Group #: 19621050
Beckley-Stratton Attention: If you have not done so, Beckley-Stratton needs the following paperwork returned to the school by tomorrow, August 30. Students will be receiving their Chromebooks if all necessary paperwork was filled out. Paperwork was sent out on Friday, August 26 1. Technology Acceptable Use Agreement Form 2. Attachment A 3. Photo Release 4. Student Information 5. Cell Phone
Raleigh County Schools Attendance Poster Contest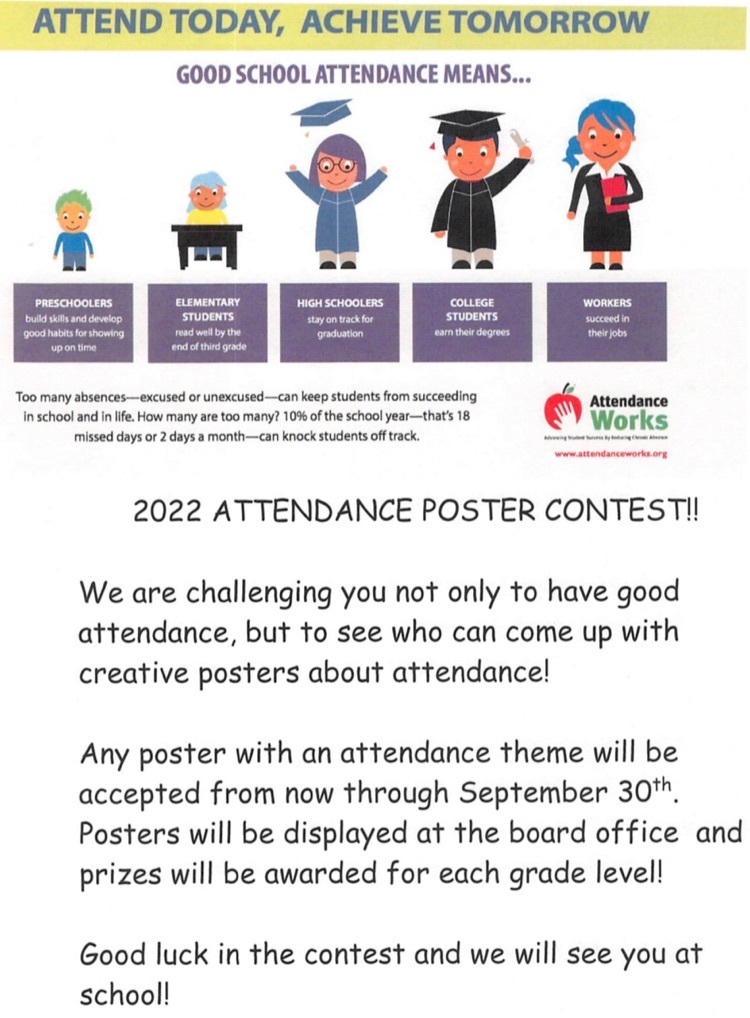 The BEST Open House on August 23 is for any 6th grade parents and students who did not attend the two day Early Orientation on August 9 and August 10. Also, the Open House is for any newly enrolled 7th or 8th grade students.
BEST Open House will be August 23 from 3 pm to 5 pm.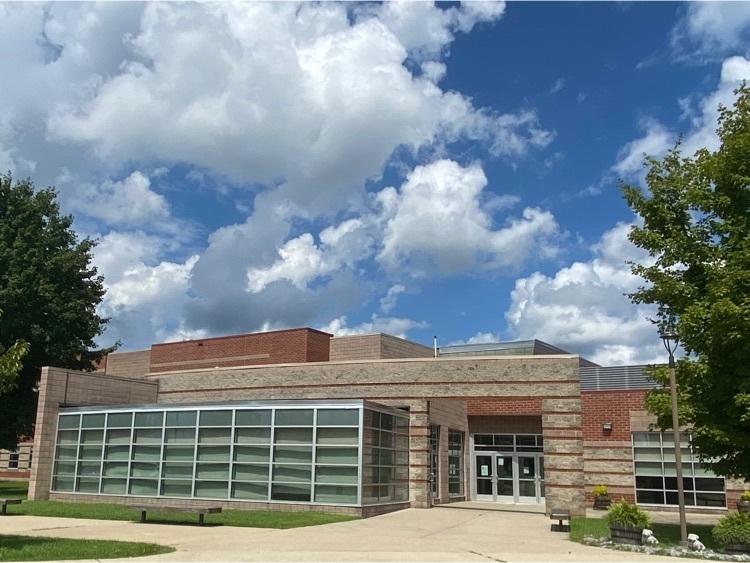 Summer Band will be August 11, 12, 15, 16 and 17. THIS IS FOR 7TH AND 8TH GRADE BAND! SCHEDULE: AUGUST 11 9:00 - 10:30 - PERCUSSION/MALLETS 11:00 - 12:30 - BRASS - TRUMPET, TROMBONE, TUBA, BARITONE 1:00 - 2:30 - WOODWINDS - FLUTE, CLARINET, SAXOPHONE AUGUST 12 AND 15 WILL BE THE SAME AS ABOVE! AUGUST 16 9:00 - 12:00 - PERCUSSION, BRASS AND WOODWINDS AUGUST 17 9:00 - 12:00 - PERCUSSION, BRASS AND WOODWINDS IF THIS SCHEDULE IS DIFFERENT FROM THE ONE YOU RECEIVED AT THE END OF THE YEAR, GO BY THIS SCHEDULE!!! ALL BAND STUDENTS ARE EXPECTED TO ATTEND!!! ALL BAND STUDENTS MUST HAVE A PHYSICAL ON FILE AT THE SCHOOL ASAP. HAVING ONE LAST YEAR DOES NOT COUNT! YOU MUST HAVE A NEW ONE THIS YEAR TO PARTICIPATE IN BAND. YOU ARE SUPPOSED TO HAVE IT BEFORE YOU PARTICIPATE IN ANY BAND ACTIVITY! GET YOUR PHYSICAL! I WILL SEE YOU ON THURSDAY, AUGUST 11TH!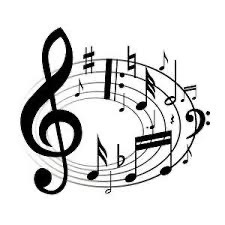 BEST Early Orientation Camp (6th) Grade. This is a reminder for those incoming sixth graders who have registered for the Early Orientation Day Camp. The Open House for parents will be Monday, August 8 from 4-6 pm. Camp will begin on Tuesday, August 9 through Wednesday, August 10. Parents will drop students off in front of the school. Dismissal will be at 1:00 pm. Breakfast and lunch will be provided. Lastly, if you have any additional questions they may be asked and answered at the Open House for parents.

Have a safe and celebratory Independence Day weekend!


We are excited to be launching the brand new website and app soon! Stay tuned for updates this summer!